I have listed the resources here which I have personally used and found them useful. I keep going back to them again and again. They are so good.
Investing Books
The 5 Mistakes Every Investor Makes and How to Avoid Them: Getting Investing Right
Short Term Trading Books
High probability trading : take the steps to become a successful trader
Mastering the Trade, Third Edition: Proven Techniques for Profiting from Intraday and Swing Trading Setups
How to Day Trade for a Living: Tools, Tactics, Money Management, Discipline and Trading Psychology
What I Learned Losing a Million Dollars
Psychology
Trading in the Zone: Master the Market with Confidence, Discipline and a Winning Attitude
How I Made $2,000,000 in the Stock Market
Option Books
McMillan on Option by Lawrence McMillan
Option as a Strategic Investment by Lawrence McMillan
Follow the Smart Money by John and Peter Najarian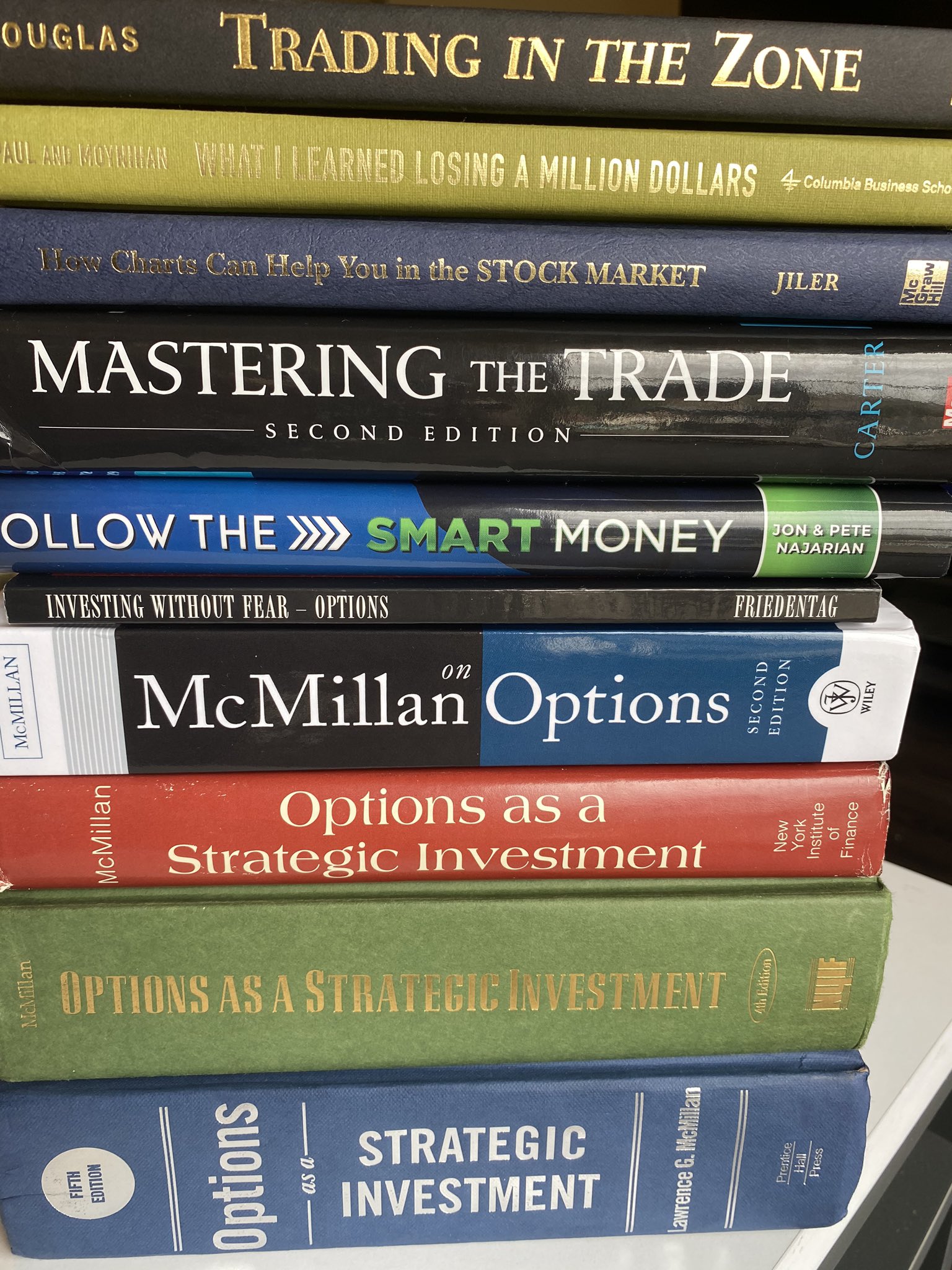 Brokers
Perfect for advanced traders and investors
Low commission for options and Futures
Preset orders
Charting is not the best
Paid subscriptions to market date for stocks, options and futures
Have a free trial with free market data
Good for beginners and newbie investors
Can trade stocks, ETFs, Options, and Crypto Currencies
To learn long term investing.
No commission on stocks and options
Mainly a mobile app
Wend down on Feb 28, 2020, and March 1, 2020, so not recommended for serious traders.
Good for long term investors
Vanguard mutual funds with low expense ratios
Ability to automatically invest certain amounts in the mutual funds at certain frequencies ( setting up contributions 2 times a month)
FREE subscriptions to market date for stocks, options and futures
Can be used for Stocks, Options, and Futures.
Long Term investors can only use the website and do not need the mobile and/or desktop app.
Short term traders should definitely use the Think or Swim App. (Awesome charting and multi-monitor setup capabilities)
Good for long term investors
Free data on stocks and options.
Ability to automatically invest certain amounts in the mutual funds at certain frequencies ( setting up contributions 2 times a month)